We all know financial stability is essential to keeping your business afloat. You probably have a sharp eye on your company's revenue, profitability and cash flow. Given how important finances are to your company, are you paying close enough attention to the stability of your suppliers? The following are three reasons you should be regularly checking up on your suppliers' financial strength.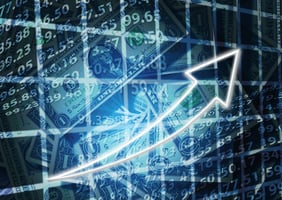 It signals longevity. Losing a supplier can be a devastating event. Even with redundancies in place, a key supplier closing their business can create a ripple effect throughout your entire supply chain. Financial performance is a top indicator of the likelihood that a company will continue or cease business operations. This data isn't hard to find, either. Dun & Bradstreet regularly evaluates and ranks companies using Financial Stress Scores (FSS), Supplier Evaluation Risk (SER) and Viability Rating.
It indicates business alignment. One of your main goals is to keep your company successful. You want suppliers who are also dedicated to that same goal, who make it as easy as possible to do business well and keep your customers happy. If your suppliers are committed to profitability and growth of their own company, it is also an indicator that they are going to be equally concerned with your success.
And last, but definitely not least, it impacts your bottom line. Financial strength opens many doors for your suppliers. They can negotiate better supply rates, ink exclusive material deals and can more easily acquire new manufacturing equipment and technologies. Better raw materials rates can translate to lower prices. New equipment often results in higher quality and greater production efficiency. When those things come together, it almost always results in positive changes to your bottom line.
As manufacturing continues to change and evolve, it is ever important to build supplier relationships with companies who are just as committed to your business's success as you are. When evaluating existing suppliers or choosing new ones, be sure to consider their overall financial strength. It could make a difference down the line.
OMNI Systems is proud to be the only debt-free thermal label supplier ranked by D&B at the 12AA level viability rating (indicating stability and a strong likelihood of continued operations), with FSS and SER scores of 1 (indicating the lowest risk).
Contact us to learn more about OMNI's commitment to providing the highest quality labels at the lowest prices.