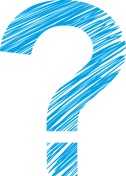 Selecting a thermal label supplier for your business can be a daunting task. For many companies, the right label converter can mean millions of dollars of annual savings and supply chain efficiencies. When evaluating a new supplier, it is important to ask the following questions:
What certifications do they have? There are many certifications a converter can acquire that indicate their commitment to manufacturing best practices, safety, and innovation. Manufacturing companies should abide by current Good Manufacturing Practices (GMP), helping to ensure that products are consistently produced and controlled according to quality standards, as well as minimize the risks involved in manufacturing.

Are they financially stable? Several tools can help you evaluate a companies' financially stability – check their Dun & Bradstreet rating, do an internet search for any financial awards, such as Inc 5000, or review their information on Morningstar. Any credible supplier will also be willing to provide additional information on their finances – look for companies with low or no debt and solid bank references.

Do they offer additional services? Some label suppliers will focus on just that, supplying labels. But the best converters additional services as part of their overall portfolio – from inventory and supply chain management to additional printing services, research & development, technical support and more. After all, they are label experts and should be offering their expertise to their customers in all aspects of their business.

Do they have contingency plans for disaster situations? Many times, a label converter will have one or two manufacturing plants located in a limited geographical area. Check with the company to find out where their manufacturing and distribution centers are located, and what safety measures those locations feature. The best suppliers will have contingency plans in place for a natural disaster, manufacturing outages and human security outlined in detail for each of their locations.

And, last but not least, how do their prices compare? Well-established converters with a history in the label industry have the ability to create unique relationships (pricing agreements) with raw material providers, and those savings result in lower prices on your thermal label contract. They will be constantly striving to drive raw material costs down and find efficiencies in their equipment and processes that will help you save money in the long run.
Once you've done your research and asked these questions, it should make the process of selecting a thermal label converter much easier and faster, and could help you save thousands (or millions) on your thermal and RFID label needs. Want to know how OMNI System stacks up? Request a quote to find out.