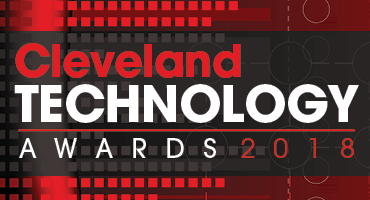 We're excited to announce that OMNI Systems has received a 2018 "Cleveland Technology Award" by Smart Business Magazine for the second consecutive year. We're one of several companies that will receive the award at this year's Cleveland Tech Awards Luncheon on March 22, 2018. According to Smart Business, the Cleveland Technology Awards aim to recognize dynamic Northeast Ohio organizations that embrace the new horizon created by changing technologies. Honorees are recognized in one of three categories: established developers or tech firms, startup tech firms and implementers/users.
This award recognizes OMNI's ongoing initiatives to implement world-class ERP systems and robotic equipment, which has resulted in a dramatic increase in throughput coupled with a decrease in both job times and scrap material. The investments in technology have catalyzed significant manufacturing successes, with a 98 percent fill rate and 80 percent run efficiency.
"We're proud to be recognized again this year as a company dedicated to innovation through technology development and adoption in Northeast Ohio," says Adam DeFrancesco, our founder and CEO. "Manufacturing innovation through investing in new production technology is a core strategy of ours, enabling us to drive costs lower and position ourselves as the premier high quality-low cost thermal label printer in North America."
Contact us to learn more.