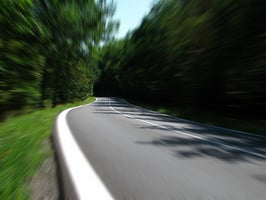 You might be satisfied with your current label manufacturer: they offer satisfactory pricing and delivery. But are you aware of the extra services some converters offer? If not, you may be missing out on opportunities for your business. Here are 5 services that label manufacturers may offer that go the extra mile for your company:
Research and development (R&D): label manufacturers know that there are always new environments and applications that may pose challenges. The best companies will try to stay ahead of these challenges through dedicated research and development. R&D labs can help meet unique and challenging labeling requirements. R&D services with experience and technical knowledge can meet the challenges of extreme environments, including clean rooms, chemical baths and high humidity.


Printhead replacement: at the end of the day, higher quality labels will help extend the life of your printhead. Price is an important consideration, but total cost of ownership can be even more important. Cheap, lower quality labels can put excess wear on printheads, leading to higher printhead costs and more downtime. In addition to providing high quality labels, suppliers may also offer a thermal printhead replacement program.


On-site technical support: you depend on uptime to keep your operations running smoothly and profitably. Factory-trained technicians will repair your equipment on-site and provide preventative maintenance and operator training to extend product life.


Label design: manufacturers often have graphics department ready to put their label design expertise to work for you on custom label sizes, configurations or multi-color labels. Prepress art departments may also be available to put the finishing touches on your artwork when needed, using the latest hardware and software so your labels are ready for the printing and converting process.


Hardware repair: top label manufacturers will have a number of resources and services to ensure your systems are always running. From return-to-depot thermal printer repair to nationwide on-site support, the best partners will help minimize downtime to keep your products moving out the door.
Want to know how OMNI stacks up? Check out our services page or contact us for more information.