At OMNI, we're dedicated to the happiness of both our clients and our workers. This dedication has not gone unnoticed. Below is an excerpt from a feature on Cleveland.com written by Olivera Perkins, exploring how OMNI Systems became a top-ranked workplace in the United States.
Why are these Ohio label makers the happiest workers in America?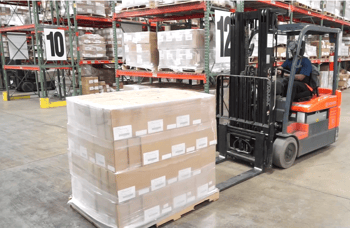 "Happiness eludes so many of us, especially at work. Perhaps less so at OMNI Systems.
National reports and workplace studies show that employee satisfaction is a common - but often unmet - goal. But workers and managers at [OMNI Systems] show it is attainable with sincere effort. OMNI ranked first nationally last year on a new "workplace happiness" index, beating out more than 600 employers evaluated by jobs site Monster.com and kununu.com, a website that provides workplace reviews.
Hearing how OMNI (short for "Open Minds New Ideas") employees speak about their workplace leaves little doubt about the high level of satisfaction these blue-collar workers have. The company, owned by Adam DeFrancesco, prints labels for commercial customers, from barcodes on Amazon boxes to stickers on packages of meat in refrigerated supermarket display cases." Read the full article >
Want to know more?
---