Is it even possible to save millions of dollars on thermal labels?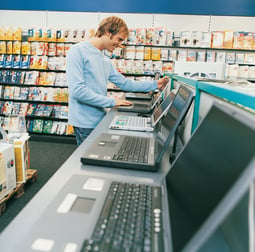 Although most national and regional retail chains view labels as a commodity item, for large operations that consume millions of thermal labels each month, it is a prime operating expense with sourcing decisions made at the corporate level.
When tasked with converting from UPS labels to new shipping and inventory tracking labels within 8 weeks, one national retailer turned to OMNI Systems and was able to save millions in annual label costs. With so much at stake, retailers are turning instead to reliable label providers that are capable of delivering a quality product, consistently, at a lower price. For many, this means partnering directly with specialty label converters that can pass on savings due to bulk purchasing power of thermal media direct from its source without voiding OEM warranties.
Read the full article at Manufacturing & Logistics IT to learn more >