OMNI Systems, Inc., the leading provider of thermal labels, announced that it was recently awarded a key contract renewal from the world's largest airline catering company. OMNI will continue to provide all thermal label requirements for the company, which has supplied the airline industry for over 70 years.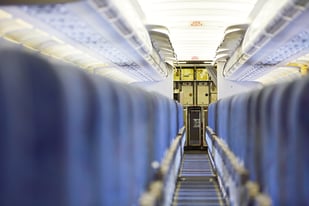 Under the terms of the agreement, the client will use OMNI's expertise in the custom label area to ensure the continuation of smooth operation for all of its facilities.
Adam DeFrancesco, Founder, CEO & President of OMNI Systems said, "OMNI Systems believes in building long-term relationships with all of its partners and this renewal is a testament to that. Instead of focusing on just the next order, we are focused on continuing a mutually beneficial partnership for the long-term future, built on our shared goals to drive efficiency in a demanding industry. By supplying the highest quality labels at the lowest prices, we're helping clients improve their control over this critical commodity."
OMNI Systems continues to support the airline catering industry by extending the highly successful partnership, while the renewal will support OMNI's record growth and revenues.
Want to learn more about how Omni can help your company reduce costs on high-quality label solutions? Contact us today.